Welcome to the Wings of Fire Fanon Wiki where fans take flight and soar!
Please read the Rules before editing. Happy flying!
---
(image credits listed above)
Our mascot is Vic, short for Victor, who is a goofy gentleman belonging to no specific tribe. You can read more about this loveable dragon [here].
---
(image credit to NightStrike the Dragon)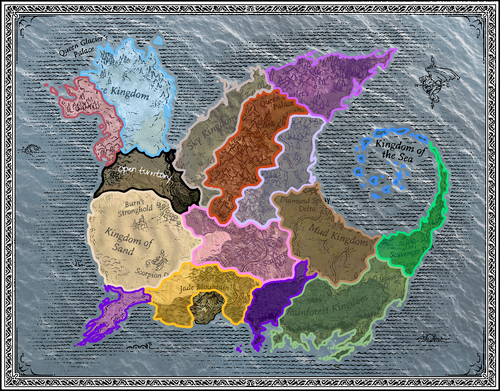 We will not accept any new tribes, so please don't make pages for them. If you have ideas, however, please leave them on a
blog
.
There will be no fantribes on Pantala at this time.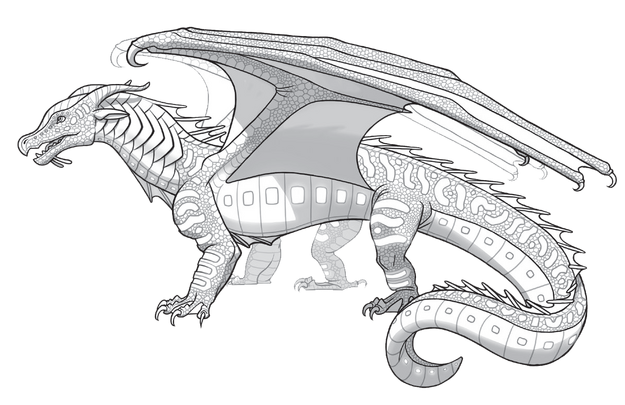 SeaWings commonly range from a scale color of blues and greens. They have webbed talons and long, powerful tails, which make them excellent swimmers and can be used defensively. They also have gills on their necks that allow them to breathe underwater, and a ruff on their spine that starts from their snouts to in between their horns. Royalty have spiral patterns. SeaWings also have glow-in-the-dark stripes located on their tails, snouts, underbellies, sides, and the undersides of their wings, which are used to attract other SeaWings or during conversation.
(Read more...)
---
(image credit to Wings-of-Bloodfire)
Wings of Fire is a book series by Tui T. Sutherland. Five young dragonets are destined to end the Great War caused by warring SandWing queens. But there is more than one way to fulfill a prophecy, and the dragonets escape to save the world their own way.
This series belongs exclusively to Tui T. Sutherland, the author. We are simply using her world as a backdrop and an inspiration for characters and stories of our own.
Users work hard making their characters and fanfiction, so please do not use their work without their permission.