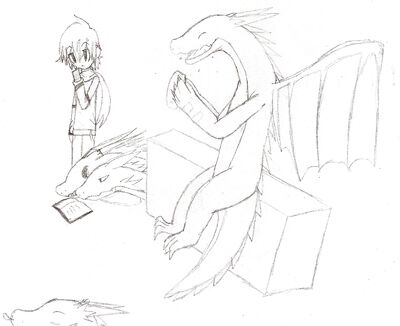 Reverie is a female IceWing. She was considered dead, and so, forgotten as a servant of the IceWing Queen. Reverie died and was revived by some miracle. She is Envis's sister.
Facts
She was very cunning, and was able to successfully assasinate those who oppose her queen.
She may look innocent, but she can betray and commit treason without notice.
Though she was long forgotten, many people are still intimidated.
Reverie used to be a cold-hearted killer until she met a certain someone... who was killed in an accident.
Currently resides near the IceWing Palace, keeping her vow to protect the IceWing Queen and the generations ahead.
Ad blocker interference detected!
Wikia is a free-to-use site that makes money from advertising. We have a modified experience for viewers using ad blockers

Wikia is not accessible if you've made further modifications. Remove the custom ad blocker rule(s) and the page will load as expected.