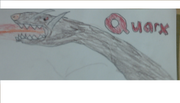 THIS IS MY OC! IF ANYONE USES THIS CHARACTER WITHOUT MY PERMISSION, I'LL PERSONALY SEE YOU SHIPPED OFF TO AZKABAN!
-Quarx
Appearance
A male CunningWing, with solid brown mottled scales and orange eyes, Quarx wears a satchel around his neck that contains 'The Cunning Way,' by Fulk. Other than that, he's a typical CunningWing.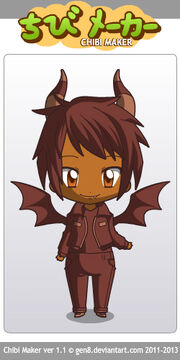 Personality
Extremly smart, both in 'The Cunning Way' and in politics, he has been chosen by Queen Styk herself to be her advisor in 'extremly difficult affairs.' He is also very cunning; it was once said that Burn once lost a battle because of him.
Fanfictions
Unknown.
A Note from Quarx
I love feedback of how I am doing. The reason why is because I love to be able to improve upon my skills of being a  writer. So, if you see anything that I can improve upon, please tell me below in the comment section. Thank you.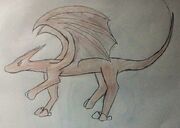 Ad blocker interference detected!
Wikia is a free-to-use site that makes money from advertising. We have a modified experience for viewers using ad blockers

Wikia is not accessible if you've made further modifications. Remove the custom ad blocker rule(s) and the page will load as expected.