This will be one of my RP Characters.
Haytham (Last name unknown)
Haytham is a typical NightWing, is middle aged, and is very wise. He is in multiple 'Mysterious Groups'. He is known for his witty nature. He has a son (unknown). Haytham used to work with the Talons Of Peace. It is said he works directly for queens, but it is unknown If he still does. He has deep blue eyes. His history is a mystery. He is said to be very accomplished for his age.
Abilities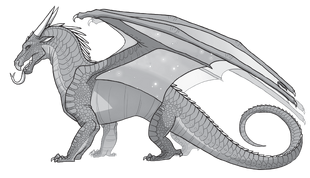 Haytham is partially animus, but he can only do simple tricks and spells. His fire is a light blue color since he learned how to perfect  'Fire Breathing'. His scales are as thick as a MudWing's, since he has found out a way to increase their durability.
Ad blocker interference detected!
Wikia is a free-to-use site that makes money from advertising. We have a modified experience for viewers using ad blockers

Wikia is not accessible if you've made further modifications. Remove the custom ad blocker rule(s) and the page will load as expected.